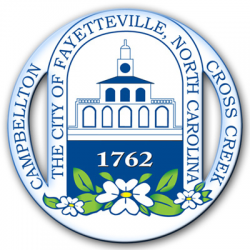 Many of Fayetteville's major healthcare providers, such as PruittHealth and Amedisys, are looking to employ new nurses. The area has four primary nursing roles, each of which requires a particular set of skills and qualifications. Fayetteville's prospective nurses should learn more about the area's work and education opportunities.

Advanced practice registered nurse (APRN)
Advanced practice registered nurses are the most highly qualified of all nurses. They hold graduate degrees as well as several years of work experience as a registered nurse. APRNs are well-compensated for their high level of experience and qualification. Fayetteville's APRNs earn $90,000-150,000 per year depending on specialization.

Registered nurse (RN)
Roughly 3,200 registered nurses are employed in the Fayetteville metro area, making it by far the area's most popular nursing role. RNs must hold a prelicensure bachelor's degree, associate's degree, or hospital diploma in professional nursing. They must also pass a national licensure examination before practicing. Fayetteville's RNs earn over $61,000 per year on average.
Licensed practical nurse (LPN) and certified nursing assistant (CNA)
LPNs and CNAs need less prelicensure education than registered nurses. Both roles require completion of a certificate program, typically offered at local community colleges. LPNs must also pass a national licensure examination before practicing. Fayetteville's LPNs receive a median annual salary of $40,000, while its CNAs earn just over $22,000 per annum.
We have compiled below a detailed list of the nursing schools available in Fayetteville. We hope this will help the city's aspiring nurses as they pursue a dynamic career.