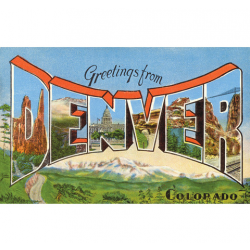 Nurses play a crucial role in the healthcare system. They care directly for patients while providing essential assistance to doctors and other medical professionals. The job scope of nurses is wide-ranging; prospective nurses can in fact choose one of three different education pathways. Nurses of all stripes can expect to find ready employment with Denver's major healthcare providers like Centura Health and Lifecare Hospital.

Of the three primary nursing roles, the most senior is registered nurse (RN). Registered nurses form the largest healthcare occupation in the United States. They make important patient care decisions independently, and they supervise licensed practical nurses, nursing assistants, and orderlies. Aspiring RNs may enroll in either an associate's degree or prelicensure bachelor's degree program. Either program will prepare students to take the NCLEX-RN national licensure examination. The Denver metropolitan area employs 23,820 RNs with a median annual salary of $70,870.

Licensed practical nurse (LPN) is a more junior nursing role. LPNs are equipped to perform a wide range of medical procedures, and they often supervise nursing assistants and orderlies. Aspiring LPNs must complete a 12- to 18-month certificate program and successfully pass the NCLEX-PN national licensure examination. In the Denver metro area, 2,760 LPNs are employed with a median annual salary of $47,500.
Certified nursing assistants (CNAs) provide basic care to sick, elderly, and disabled patients. They are often supervised by RNs and LPNs. Aspiring CNAs must complete a brief certificate program, typically 8-10 weeks in length. This program is ideal for students with busy schedules, since class timing is flexible. Graduates must successfully pass a state-administered exam. The Denver metro area employs 8,800 CNAs at a median annual salary of $29,060.
To help Denver's prospective nurses launch their careers, we have compiled below a detailed list of nursing schools and programs throughout the metropolitan area.