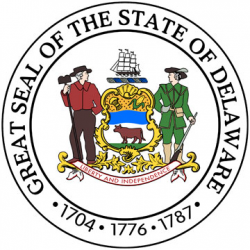 Nursing is an occupation that is vital to the medical field, and it is a profession currently in high demand. There are many benefits to pursuing a career in nursing, including excellent opportunities for advancement and resources that encourage you to continue your education. There are plenty of nursing programs and job openings in Delaware for every level of nurse, from certified nursing assistants (CNAs) to licensed practical nurses (LPNs) to registered nurses (RNs).

Certified nursing assistant (CNA) programs
The CNA program can be completed in as little as several weeks, a few months at most. The typical course load includes: interpersonal skills, medical terminology, physiology, and other courses to help you excel on the job. The whole medical staff relies on CNAs to provide basic everyday care for patients, helping them to eat, get dressed, and move around, as well as monitoring basic symptoms and checking vital signs. In Delaware, there are approximately 5,250 people working as CNAs. The average salary for CNAs in Delaware is between $24,540 and $55,200 per year.

Licensed practical nurse (LPN) programs
The LPN program typically lasts from 12- to 18-months to complete. The LPN program requires students to take more advanced courses, such as biology and pharmacology, and prepares aspiring nurses for tasks like taking vital signs, monitoring basic symptoms, administering medications and injections, and performing CPR. In addition to working in hospitals, there are opportunities for LPNs to work in doctors' offices, extended care facilities, and private homes. In Delaware, there are approximately 1,930 opportunities for LPNs. The average salary for LPNs in Delaware is between $50,950 and $55,200 per year.
Registered nurse (RN) programs
There are several different types of RN programs available. The most common are the associate of applied science in nursing (AASN) degree and the bachelor of science in nursing (BSN) degree. Earning an AASN typically only takes two years, whereas earning a BSN takes four years. That said, it is becoming increasingly important for RNs to earn their bachelor's degrees if they want to remain competitive in the job market. In Delaware, there are approximately 9,740 people working as RNs. The average salary for RNs in Delaware is between $61,400 and $81,540.
For the convenience of aspiring nurses, check out the below list of accredited nursing schools in Delaware.