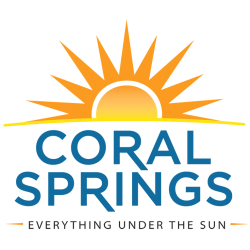 Coral Springs, Florida, is home to more than 130,000 residents. Around 52 percent of these residents are age 35 and over. Of this population, nearly 30 percent are age 50-65 and older. Because it has such a large aging population, Coral Springs houses some of the nation's top healthcare providers. Broward Health Coral Springs, University Hospital & Medical Center, and Northwest Medical Center are just a few.
Broward Health Coral Springs is a member of the Broward Health family. The largest healthcare services provider in Broward County and one of the 10 largest public healthcare systems in the nation, Broward Health has more than 8,000 employees who provide an integrated system of medical solutions for the nearly two million residents of Broward County. More than 450 job openings were available in just the last 10 months, with more than 130 openings in January of this year alone. Registered nurse (RN) behavioral health, emergency RN, and cardiovascular intensive care RN were among the many possibilities.
Part of Broward Hospitals of HCA East Florida, University Hospital & Medical Center (UHMC) is a 317-bed acute care hospital that provides all services to residents throughout Broward County. The facility has been awarded the Gold Seal of Approval from the Joint Commission (JC) and it is a primary stroke center certified by the JC. Nearly 100 positions are available at UHMC, including RNs of all kinds. RN (special procedures), adult psychiatric RN, and emergency RN are just a few prospects.
Northwest Medical Center is a 228-bed hospital serving Broward County. Medical and surgical programs run the gamut from robotic and minimally invasive surgery to 24-hour adult and pediatric ER and maternity. Also affiliated with HCA East Florida, Northwest Medical Center had more than 50 job openings for nurses in January alone. Among them were intensive care unit (ICU) RN, medical surgical RN, and neonatal intensive care unit (NICU) RN. 
Go where the opportunities are. Enroll in a program at an accredited nursing school in Coral Springs today. We've compiled below a list of accredited nursing schools in Coral Springs, Florida, to help you get started.