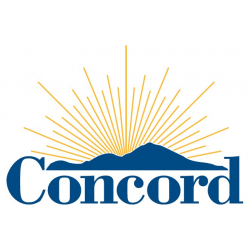 A successful nursing career in Concord, California, begins with a degree, diploma, or certificate from an accredited nursing school. Fortunately, the city of nearly 125,000 residents is home to several schools with highly regarded nursing programs. For example, Gurnick Academy of Medical Arts offers a licensed vocational nursing (LVN) diploma program and a bachelor of science in nursing (BSN) degree completion program. Mount Diablo Adult Education has a certified nursing assistant (CNA) / home health aide (HHA) certificate program.
Three of the most common nursing career paths in Concord are registered nurse (RN), licensed vocational nurse, and certified nursing assistant. Registered nurse is the largest healthcare profession in California, with a population of more than 250,000 professionals statewide. It is also one of the highest-paid. California RNs earn just over $100,000 per year on average. Concord-based RNs are paid almost $125,000 per year on average, and the city's top earners frequently take home $150,000-$165,000 annually. RN employment growth is robust, projected at 16% over the coming decade.
The state of California is home to approximately 65,000 vocational nurses. These professionals are paid an average of $60,000 in Concord, with salaries for top earners ranging as high as $69,000-$78,000 per year. LVN employment is also expected to grow by 16% over the coming decade. California's nursing assistants number almost 100,000 statewide. Concord CNAs earn a very attractive $34,000 per year on average, with the top quartile receiving $39,000-$54,000 or more in annual pay. CNA employment growth is projected at 18% over the coming decade.
To help aspiring nurses take advantage of these fast-growing career paths, we've profiled below the schools in Concord, California, that offer one or more accredited nursing programs.