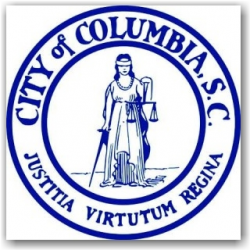 South Carolina's nursing job market is on the rise, with a projected 24% nursing staff shortage over the next few years. As the largest city in South Carolina, Columbia employs nearly 20% of the state's nurses at major local employers like the Department of Veterans Affairs, Palmetto Health Richland, and Providence Hospital. Before considering a nursing career, it is important to understand the roles available and the education and responsibilities each requires.

Certified nursing assistant
A certified nursing assistant (CNA) supports the daily living needs of patients, including bathing, grooming, and feeding. CNAs are in especially high demand at institutions that provide continuing care and assisted living for the elderly. They work under the supervision of more senior nursing staff, typically a licensed practical nurse (LPN) or a registered nurse (RN). CNAs must complete a 100-hour state-approved nurse aid training program and pass the National Nurse Aide Assessment Program (NNAAP) examination. According to the Bureau of Labor Statistics, the city of Columbia employs 3,370 CNAs with a median annual salary of $22,330.

Licensed practical nurse
LPNs provide basic nursing care under the supervision of registered nurses and doctors. However, depending on the healthcare facility, LPNs may perform additional duties like administering medication and beginning an intravenous drip. Aspiring LPNs with a high school diploma or GED must apply for a 12- to 18-month accredited certificate program. These are found at a variety of technical colleges and vocational schools throughout South Carolina. Graduates must also pass the NCLEX-PN national licensure exam before practicing. Columbia employs 2,020 LPNs with an average salary of $39,820 per year.
Registered nurse
RNs serve as a critical liaison between patients and doctors. They coordinate and often directly provide patient care. On a given day, an RN may administer medication, chart a patient's progress, supervise a team of LPNs and CNAs, and provide emotional support to patients and their families. There are two primary educational options available to prospective RNs. Although a two-year associate's degree is sufficient for licensure, many nurses choose to pursue a four-year bachelor's degree since it affords enhanced career mobility and advancement. Either program will prepare students to pass the NCLEX-RN national licensure exam. Columbia employs 7,840 RNs who earn an average of $55,250 annually.
Nurses in all roles are invaluable members of the local healthcare team. For those seeking to join the profession, we've listed below the top nursing schools in Columbia, South Carolina.