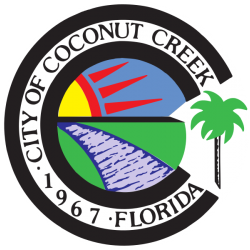 Home to more than 59,000 inhabitants, Coconut Creek, Florida, has a sizable nursing population, with registered nurses (RNs), licensed practical nurses (LPNs), and certified nursing assistants (CNAs) leading the pack. Some 14,800 RNs live in the metro area, along with 2,860 LPNs, and 5,310 CNAs. They work in a variety of environments from major hospitals and healthcare centers to clinics and nursing homes. Some of the top facilities in the area include North Broward Hospital, Northwest Regional Hospital, University Hospital and Medical Center.
To get your foot in the door at a top Coconut Creek area facility, you will need a certificate, diploma or degree from an accredited nursing school. Atlantic Technical College and Broward College are a few options that offer programs. For example, Atlantic Technical College offers practical nursing and nursing assistant programs that prepare aspiring LPNs to take the National Council Licensure Examination (NCLEX-PN), and aspiring CNAs to take the Florida Certified Nursing Assistant (CNA) Exam. Broward College has an associate of science in nursing (ASN) that prepares nurses to take the National Council Licensure Examination for RNs (NCLEX-RN).
Graduates of these and other accredited nursing schools in the Coconut Creek area can expect competitive salaries ranging from $25,390 annually for entry-level roles, such as CNA, up to $69,270 for advanced roles such as RN. High performing CNAs often earn $32,000 or more annually, and high performing RNs could earn $78,930-93,930. At the mid-level, LPNs average $49,000-$57,000 or more.
If nursing sounds like the perfect profession for you, why wait any longer to start your career? Enroll in a nursing program today! We've compiled below a list of accredited nursing schools in Coconut Creek, Florida, to help you get started.