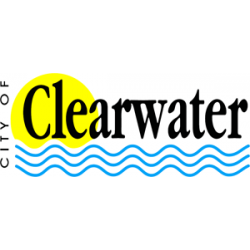 The role nurses play in today's healthcare system is expanding, and nurses at all levels are in high demand in the Clearwater area. There are several routes you can take to start your nursing career. Below you'll find job descriptions for some of the main types of nurses.

Certified nursing assistant (CNA)
CNAs provide a very basic level of care, aiding with daily necessities such as bathing, getting dressed, and eating. CNAs are important to the everyday lives of their patients, form friendships with the people in need of care, and are often perceived as primary caregivers. CNA programs are offered at community colleges and vocational schools, and they can be completed in a matter of weeks. In the broader Tampa Bay area, there are approximately 15,000 certified nursing assistants that earn $22,000 per year on average.

Licensed practical nurse (LPN)
Licensed practical nurses report directly to doctors and registered nurses. They provide for their patients' overall well-being by monitoring symptoms, administering medications, and reporting any changes in a patient's health or wellness. LPN programs are offered at community colleges and vocational schools, and generally take 12 to 18 months to complete. There are approximately 8,000 licensed practical nurses in Tampa Bay with average earnings around $40,000 per year.
Registered nurse (RN)
Registered nursing is a good choice for those who are natural leaders. As an RN, you would manage a team of other nurses and medical support staff. There are two educational options for RNs: a two-year associate's degree in nursing (ADN) or a four-year bachelor of science in nursing (BSN) degree. The ADN is a quicker way to begin nursing, but the BSN provides a more intensive training and provides an edge on the job market. In the Tampa Bay metro area, there are approximately 25,000 registered nurses with an average annual salary of $61,000.
Regardless of which career path you choose, there are plenty of employment opportunities in Clearwater, including large healthcare employers like Morton Plant Hospital. To help you make an informed choice on which program to pursue, we have compiled a comprehensive list of Clearwater nursing schools and programs below.