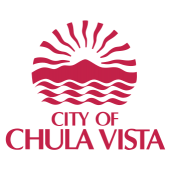 With a population of 23,670 registered nurses (RNs) averaging $83,160 per year, 5,170 licensed vocational nurses (LVNs) averaging $48,190 per year, and 8,320 certified nursing assistants (CNAs) averaging $27,670 per year, Chula Vista is one of the nation's best places to start a career in nursing. While the opportunity for success in the city is promising, nurses must demonstrate the ability to juggle a variety of demanding tasks to land a position at a top hospital or healthcare provider. This can only be accomplished with the right education and training.

RNs treat patients, administer medications, operate medical equipment, and establish care plans for the sick or injured. RNs typically hold an associate's degree in nursing (ADN), bachelor of science in nursing (BSN), or master of science in nursing (MSN). Successful passing of a national licensure examination is also required. Many employers are demonstrating a growing preference for the BSN and MSN degrees.

LVNs record vital signs, clean and monitor equipment, dress wounds, and more. CNAs provide hands-on care and perform routine tasks such as feeding and bathing patients and checking vital signs. LVNs must complete a certificate or associate's degree program and obtain a license. CNAs must complete an accredited training program and obtain certification.
Graduates of top accredited nursing schools in California are prepared to seek positions at major hospitals and healthcare providers in Chula Vista. These employers include Scripps Mercy Hospital, Chula Vista Family Health Center, and Sharp Chula Vista Medical Center.
The following is a list of nursing schools in Chula Vista that offer some of the best nursing education in California, including LVN, ADN, BSN, RN-to-BSN, and MSN degree programs.