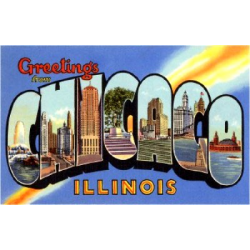 There are many nursing education and employment opportunities in the Chicagoland metro area. Chicago is home to top nursing schools such as the University of Illinois and Benedictine University, as well as major nursing employers such as VITAS and Tenet Health. There are a wide range of programs and jobs for nurses at all levels, including programs for certified nursing assistants (CNAs), licensed practical nurses (LPNs), registered nurses (RNs), and advanced practice registered nurses (APRNs). Deciding upon the career path that suits you best is one of the most important considerations. Below you can find brief descriptions for each of these major roles, as well as employment opportunities in the Chicagoland metro area.

Registered nurse
An RN is the classic "nurse" position. RNs manage a team of more junior nurses and medical support staff to deliver patient care. There are two main educational options for RNs: a two-year associate's degree in nursing (ADN) or a four-year bachelor of science in nursing (BSN) degree. The ADN is a quicker way to begin nursing, but the BSN provides more intensive training which usually correlates with higher salaries. In the Chicagoland area, RNs can expect to make $60,000 to $80,000 per year.

Licensed practical nurse
LPNs provide for their patients' overall well-being by monitoring symptoms, administering medications, and reporting any changes in patient wellness. LPN programs are offered at a range of vocational and technical schools, and generally require 12-18 months to complete. As an LPN in the Chicagoland area, you could expect to earn nearly $50,000 per year.
Certified nursing assistant
CNAs provide for a very basic level of frontline patient care. CNAs are important to their patients' everyday lives, form close friendships with them, and are often perceived as primary caregivers. CNA programs can be completed in a matter of weeks, making this the quickest, most affordable, and most accessible career path in the nursing field. In the Chicagoland area, nursing assistants can expect to earn roughly $25,000 per year.
Regardless of which career path you choose, the Chicagoland area has plenty of employment opportunities. Major employers in the region include Tenet Health, Sinai Health System, and Northwest Community Hospital.
Becoming a nurse requires intensive effort and study, but it is a very rewarding experience. If you're ready to explore your nursing education options, we have prepared a list of accredited nursing schools in the Chicagoland area to kick-start your journey.