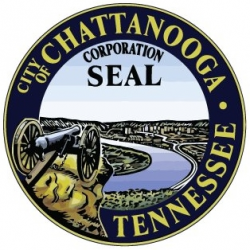 There are several accredited nursing schools in Chattanooga which offer a range of education options including certificate, associate's degree, bachelor's degree, and master's degree. These nursing programs prepare students for several different types of nursing roles.

Nursing roles
Aspiring nurses may choose from three distinct roles when planning their nursing education and career. Certified nursing assistant (CNA) is the most junior role, requiring the completion of a brief eight- to ten-week certificate program and a state-administered examination. CNAs are often supervised by licensed practical nurses (LPNs). A licensed practical nurse must complete a 12- to 18-month certificate program and pass the NCLEX-PN, a national exam required to gain licensure. Registered nurses (RNs) have a few options for their prelicensure program: a two-year associate's degree, a four-year bachelor's degree, or a direct-entry master's degree. All RNs must pass the NCLEX-RN national exam to gain licensure.

Chattanooga nursing careers
Chattanooga's nurses have a wide variety of employment opportunities, including hospitals like Erlanger Medical Center. The city's nursing assistants earn a median annual salary of $23,540, higher than the Tennessee state average. Licensed practical nurses receive $35,520 per year, while registered nurses earn $56,770 annually. Advanced practice registered nurses who hold a master's degree do even better: Chattanooga's nurse practitioners earn a median annual salary of $101,240, while its nurse anesthetists earn $123,240. Given the employment opportunities and competitive salaries, Chattanooga is a great city for launching one's nursing education and career.
To help those seeking an education in nursing, we have compiled below a complete list of accredited nursing schools and programs in the Chattanooga metropolitan area.