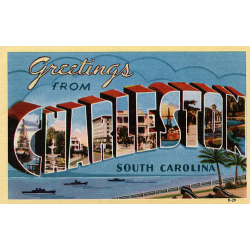 According to the Bureau of Labor Statistics, South Carolina is expected to face a 24% nursing staff shortage over the next few years. Charleston, one of the largest cities in South Carolina, will be particularly hard hit by this nursing shortage. Charleston is home to approximately 20% of the state's nurses, with major local employers like the Department of Veterans Affairs and Trident Medical Center. The promising job market makes this the ideal time for aspiring nurses to launch their careers. We outline below the three primary nursing roles.

Certified nursing assistant
A certified nursing assistant (CNA) works under the supervision of a licensed practical nurse (LPN) or a registered nurse (RN) to fulfill basic quality-of-life needs such as bathing, grooming, and feeding patients. CNAs are typically employed by hospitals, nursing care facilities, and community centers for the elderly. To gain certification, one must pass the National Nurse Aide Assessment Program (NNAAP) examination within two years of completing a 100-hour state-approved nurse assistant training program. Charleston employs 2,770 CNAs with a median annual salary of $22,630.

Licensed practical nurse
LPNs work under the supervision of registered nurses and physicians. In addition to providing basic patient care, LPNs take vitals and medical histories. They also administer medication, wound care, and injections. To gain licensure, one must pass the NCLEX-PN national exam after completing a 12- to 18-month certificate program. Charleston employs 1,360 LPNs with an average salary of $42,520 per year.
Registered nurse
RNs play an integral role in patient care by independently administering medication, charting patient progress, and supervising a team of junior LPNs and CNAs. To gain licensure, prospective RNs must pass the NCLEX-RN national exam. The two prelicensure pathways in South Carolina are a two-year associate's degree in nursing (ADN) and a four-year bachelor of science in nursing (BSN). Charleston employs 9,270 RNs that earn an average of $65,180 per year. Both the number of RNs and annual salary are the highest of any city in South Carolina.
To help aspiring nurses launch a rewarding career, we have compiled below a detailed list of nursing schools and programs in Charleston, South Carolina.