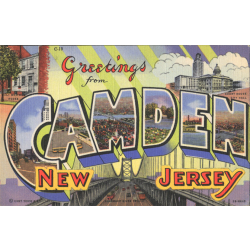 The Philadelphia suburbs of New Jersey are dense and growing denser. The demand for healthcare workers of all kinds – and nurses in particular – will grow steadily over the next decade. In the process, these professions will become more challenging and more fulfilling. Prospective nurses in the Camden area can consider three primary nursing roles.

The most junior nursing role is the certified nursing assistant (CNA). Nursing assistants qualify for licensure by completing a brief course and passing state certification exams. Their duties focus on patients' daily needs, such as eating and personal hygiene. By doing so, CNAs help patients in long- and short-term care settings to recuperate in dignity.

The other two critical nursing roles are licensed practical nurse (LPN) and registered nurse (RN). For either role, students must graduate from a state-approved program. LPNs must earn a certificate in practical nursing, while RNs must earn a diploma or degree in professional nursing. Both roles also mandate that students pass the NCLEX national exam before practicing. LPNs perform a range of medical procedure like collecting samples, dressing wounds, and recording vital signs. RNs independently direct patient care and lead teams of junior nursing staff in tandem with physicians.
Camden-area nurses can expect a robust job market and attractive compensation. Camden is home to many large nursing employers, including Cooper University Health Care, the Lourdes Health System, and HCR ManorCare. The proximity to Philadelphia promises additional opportunities for jobseekers. The area's CNAs earn a median annual salary of $27,290, while its LPNs and RNs earn $52,110 and $75,170, respectively.
To help aspiring nurses in Camden and the Philadelphia suburbs of New Jersey, we've compiled below a detailed list of local nursing schools and programs.