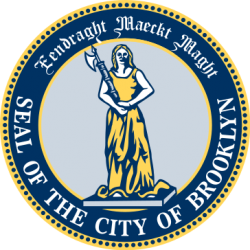 New York nursing programs and career opportunities are plentiful, but it still takes hard work and the right education to become a registered nurse (RN), licensed practical nurse (LPN), or certified nursing assistant (CNA). This is especially true in major cities like Brooklyn.

Registered nurses must be skilled at performing a variety of challenging tasks, including treating patients, performing diagnostic tests, operating medical equipment, and establishing patient care plans. To prepare for these tasks, aspiring RNs must complete a hospital diploma, associate's degree, or bachelor's degree program in registered nursing. Candidates must also successfully pass the NCLEX-RN national licensure examination.

Licensed practical nurses care for the sick or injured under the supervision of RNs, surgeons, and physicians, while nursing assistants provide hands-on support and perform basic care tasks. LPNs must complete a 12- to 18-month certificate program and successfully pass the NCLEX-PN national licensure examination, while CNAs require a shorter training program of several weeks to a few months in length.
Graduates of Brooklyn's top nursing schools may seek employment at major local hospitals and healthcare centers, including New York Methodist Hospital, Kingsbrook Jewish Medical Center, Brooklyn Hospital Center, Lutheran Healthcare, and Maimonides Medical Center. The earnings potential of local nurses is very promising. New York City's RNs earn almost $84,000 per year on average, while its LPNs earn $52,000 annually and its CNAs earn over $34,000 per year.
The following is a list of accredited schools in Brooklyn, New York, that offer top-tier education and training programs in the healthcare field.