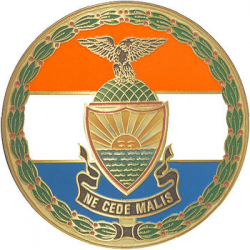 The state of New York is home to 169,820 registered nurses (RNs), the third-largest population of RNs in the U.S. It is also home to 49,050 licensed practical nurses (LPNs) and 99,820 certified nursing assistants (CNAs). As a result, nursing career opportunities are plentiful in cities across the state, including New York City's Bronx borough. So what do these nursing professionals do, and how do they prepare for success?

Registered nurses provide direct patient care, perform diagnostic tests, maintain intravenous lines, and establish tailored care plans. In addition to a registered nursing license, these professionals hold either a hospital diploma, associate's degree in nursing (ADN), or bachelor of science in nursing (BSN). Many of New York's practicing nurses also hold advanced degrees like a master of science in nursing (MSN) or doctor in nursing practice (DNP).

Licensed practical nurses care for the sick or injured under the supervision of RNs, surgeons, and physicians. LPNs must complete an accredited, state-approved certificate program and pass the NCLEX-PN national licensure examination. Certified nursing assistants provide hands-on care and perform routine tasks under the supervision of nursing and other medical staff. CNAs must complete an accredited training program and obtain state certification.
Graduates of the Bronx's top nursing schools will have the skills to seek employment at local hospitals and healthcare systems, including Saint Barnabas Hospital, Bronx-Lebanon Hospital Center, Jacobi Medical Center, and North Central Bronx Hospital. Thanks to high demand across the nursing profession, salaries in the New York City area are very competitive. The metro area's registered nurses earn an average of $83,910 per year. Its LPNs have a median annual salary of $52,110, and its CNAs earn an average of $34,210 per year.
The following is a list of accredited nursing schools in the Bronx, New York that offer top-tier nursing programs in this exciting field.