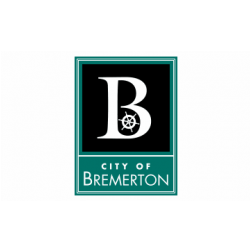 The Bremerton / Silverdale area is primed to benefit from growth in the nursing industry. Bremerton is home to Olympic College, a public institution that offers a certificate program for aspiring licensed practical nurses (LPNs), an associate's degree in nursing (ADN), and a bachelor of science in nursing (BSN). Just 38 miles away in nearby Tacoma, aspiring nurses will find several other top-tier nursing schools including Bates Technical College, University of Washington Tacoma, and Pacific Lutheran University.

Overview of nursing roles and programs
Both the ADN and BSN pathways prepare candidates to practice as registered nurses (RNs) in world-class Washington hospitals such as University of Washington Medical Center, Providence St. Peter Hospital, and Virginia Mason Medical Center. The extensive coursework includes anatomy, physiology, psychology, research methods, informatics, and leadership. All ADN and BSN programs include hands-on clinical experience as well. LPNs play a vital, albeit more junior, role in the healthcare industry. After completing a 12- to 18-month certificate program, LPNs will assist RNs in providing crucial healthcare and administering treatment. Certified nursing assistants (CNAs) fill the most junior nursing role. They work under the supervision of LPNs and RNs to carry out simple tasks like monitoring, measuring, and recording vitals; caring for patients; and administering medicine.

Career outlook for local nurses
Nurses of all stripes earn very competitive pay in the Bremerton / Silverdale area. The region's 1,460 CNAs earn a median annual salary of $26,740. Roughly 400 LPNs work in the metro area, averaging $45,000 in annual pay. Finally, the Bremerton / Silverdale area has 1,360 RNs who typically earn $73,400 per year. All of these salary figures are substantially above the national averages. Local healthcare providers like Harrison Medical Center and Naval Hospital Bremerton are always looking to add quality nurses to their talent pool.
If you are interested in pursuing a nursing career in the Bremerton / Silverdale area, please consult our detailed profile below of the area's nursing schools and programs.