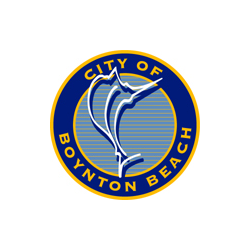 The first step in a successful nursing career is completing a degree or certificate program at an accredited school. Fortunately, Boynton Beach is home to a number of nursing schools that offer accredited programs at all levels. For example, Bethesda College of Health Sciences offers an associate's degree in nursing (ADN) for aspiring registered nurses (RNs). Sunshine Academy has a licensed practical nurse (LPN) certificate program. Care Hope College is one of the few area schools to offer a bachelor of science in nursing (BSN) degree completion program for existing RNs.
The program offerings at these schools are timely, since the most common nursing roles in Boynton Beach today are registered nurse, certified nursing assistant (CNA), and licensed practical nurse. With a population of almost 170,000, RNs make up Florida's largest healthcare occupation. The average RN salary in the Boynton Beach area is approximately $66,000. Top performers, especially those who hold a BSN degree or a master of science in nursing (MSN) degree, can earn $76,000-$86,000 per year.
CNAs comprise the second-largest healthcare occupation in Florida, with over 88,000 professionals statewide. Boynton Beach CNAs are paid $23,700 on average, with the top local earners taking home over $30,000 annually. Florida also has a substantial population of approximately 44,000 LPNs. They earn $44,500 on average in the Boynton Beach area, with salaries reaching $50,000-$60,000 on the high end.
In addition to attractive salaries, Boynton Beach nursing graduates have many options for seeking local healthcare employment. Major hospitals in the metropolitan area include Bethesda Hospital East, Bethesda Hospital West, and JFK Medical Center.
If you're ready to take your nursing career to the next level, we've compiled below a list of accredited nursing schools in Boynton Beach, Florida. These institutions offer degree and certificate programs for several different nursing career tracks.