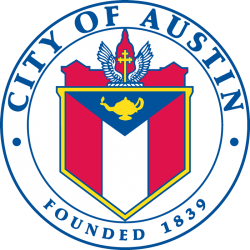 Austin is one of the Southwest's best places to start a career in nursing. The broader metro area has a population of 12,000 registered nurses (RNs) earning over $63,000 per year on average, 3,200 licensed vocational nurses (LVNs) with a median annual salary of $44,500, and 4,700 certified nursing assistants (CNAs) earning about $24,000 per year. While the opportunity for success in this city is promising, you must demonstrate the ability to juggle a variety of technical, physical, and emotional tasks to get your foot in the door. This can be accomplished with the right education and training.

RNs treat patients, administer medications, perform diagnostic tests, operate medical equipment, and establish care plans for the sick or injured. RNs typically hold an associate's degree in nursing (ADN) or bachelor of science in nursing (BSN); many also pursue a master of science in nursing (MSN). Employers in Austin (and throughout the country) are demonstrating an increasing preference for BSN- or MSN-educated nurses.

LVNs care for the sick, injured, convalescent, or disabled under the supervision of more senior medical staff. CNAs assist patients with day-to-day tasks such as bathing, dressing, and eating, and they often check the patient's vital signs. Both roles must complete a specialized certificate program before launching their careers, and LVNs must also pass a national examination.
Graduates of Austin's top nursing schools are prepared to seek positions at major local hospitals and healthcare centers. These include University Medical Center Brackenridge, Heart Hospital of Austin, Seton Northwest Hospital, and Austin State Hospital.
To aid Austin's aspiring nurses, we've compiled below a complete list of local nursing schools that offer CNA, LVN, ADN, BSN, and MSN programs.