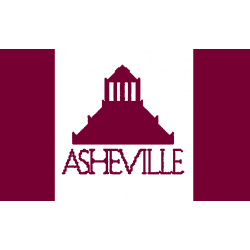 North Carolina's nurses typically fall into one of three major nursing roles. Each role requires a different education pathway to achieve qualification, and each role carries unique duties. In addition, compensation varies greatly by nursing role.

Certified nursing assistant
A certified nursing assistant (CNA) experiences a rapid path to employment. After completing a community college course that lasts just a few weeks, a student is eligible to begin practice as a CNA. Approximately 3,000 CNAs work in Asheville, earning almost $24,000 per year, which is significantly higher than the state average.

Licensed practical nurse
A licensed practical nurse (LPN) must complete a longer certificate program, typically requiring 12-18 months of study. Aspiring LPNs must also successfully pass the NCLEX-PN national licensure examination before practicing in the state of North Carolina. Just under 1,000 LPNs are employed in the Asheville metropolitan area, with a median annual salary of $43,000.
Registered nurse
Registered nurses (RNs) are very well compensated in Asheville, earning a median annual salary of over $60,000. In fact, a quarter of the city's 5,500 RNs earn more than $70,000 per annum. North Carolina's healthcare providers increasingly prefer to hire RNs with a bachelor's or master's degree. However, a significant number of practicing RNs still hold a nursing diploma or associate's degree.
To learn how you could land a job with a major Asheville employer like Tenet Health, please see our list below of the city's accredited nursing schools and programs.