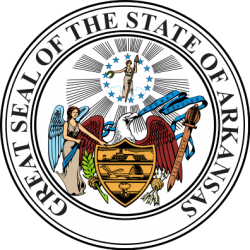 There are several certification options for students interested in pursuing a nursing career in Arkansas. Since estimates show that the state will see a 5% increase in nursing jobs available by 2020, it is important to find the right program and to understand what type of nursing certification is required to begin practicing.

Nursing assistant
The journey to becoming a certified nursing assistant (CNA) in Arkansas is made easier by the many pathways available. The variety of options for certification classes makes it possible for students to fit classes into busy work schedules and tight budgets. In Arkansas, it is even possible to become a CNA without paying a dime: the Arkansas Department of Health's In-Home Health and Hospice agency offers a free one-week class with 40 hours of instruction and study that prepares potential nursing assistants for the competency exam. Once students complete the exam, practice with an in-home care team begins. There are also colleges that offer CNA programs, including Arkansas Northeastern College, Arkansas State University (three campuses), and Arkansas Tech University.

Licensed practical nurse
The Arkansas State Board of Nursing requires that any person who wishes to practice as a licensed practical nurse (LPN) must be licensed by the state. Arkansas boasts over 25 LPN programs, which can be taken in community colleges, technical schools, and private schools all over the state. Some of the top schools with LPN programs are Northwest Technical Institute, North Arkansas College, and Arkansas State University.
Registered nurse
In addition to becoming a CNA or LPN, students can pursue certification as a registered nurse, which requires a two-year associate's degree, three-year hospital diploma, or four-year bachelor's degree. Registered nurses execute many of the same tasks as LPNs but carry added responsibilities, including administering medication and making critical patient care decisions.
To help those seeking a career in nursing, we have put together a list of schools in Arkansas that offer state-approved programs.