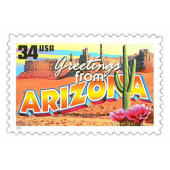 The projected nursing shortage in Arizona over the coming decade will create an abundance of job opportunities for graduates from accredited nursing schools. Let's take a closer look at the major types of nursing roles.

Nursing assistants
These junior nurses are usually supervised by a more senior LPN or RN. Becoming a nursing assistant is a relatively quick procedure; it requires the completion of an eight- to ten-week certification program and passing a state-administered exam. Nursing assistants in Arizona earn a median annual salary of $27,000. They often use this entry-level position to evaluate whether more advanced forms of nursing licensure are of career interest.

Licensed practical nurses (LPNs)
The LPN certification program typically lasts for 12-18 months. Candidates must pass the nationally administered NCLEX-PN exam and keep their licenses current via periodic renewals. LPNs have more autonomy than nursing assistants and often supervise them. Typical LPN tasks include measuring vital statistics, administering medications, and keeping records. LPNs are typically supervised by registered nurses or physicians.

Registered nurses (RNs)
RNs begin their career paths with a more intensive educational program, typically an associate's degree (ADN) or a bachelor's degree (BSN). All educational programs include a significant "on-the-job" clinical experience. Candidates must pass the nationally administered NCLEX-RN exam at the conclusion of their studies. RNs supervise more junior nurses and have the authority to make independent decisions regarding patient care. Their salaries reflect these heightened responsibilities: the median annual RN salary in Arizona is over $71,000.

To help aspiring nurses jump start their careers, we've compiled below a complete list of accredited Arizona nursing schools.