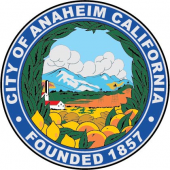 The state of California is home to the nation's largest population of registered nurses, licensed vocational nurses, and certified nursing assistants. This means that California nursing programs and career opportunities are plentiful in cities across the state. So what do these professionals do, and how do they prepare for success?

Registered nurses (RNs) perform a variety of duties from administering treatment and medications to educating patients and the public about various medical conditions. RNs may typically hold an associate's degree in nursing (ADN), a bachelor of science in nursing (BSN) or even a master of science in nursing (MSN). A license is required in all states.

Licensed vocational nurses (LVNs) care for the sick, injured, convalescent, or disabled under the supervision of RNs, surgeons, and physicians. Certified nursing assistants (CNAs) provide hands-on care and perform routine tasks under the supervision of nursing and other medical staff. LVNs must complete an accredited, state-approved certificate or associate's degree program and obtain a license, while CNAs must complete an accredited training program and obtain certification.
Graduates of accredited nursing schools in California have the skills needed to seek employment at top Anaheim hospitals and healthcare providers such as AHMC Anaheim Regional Medical Center, Kaiser Permanente Anaheim Medical Center, Anaheim Health Care, West Anaheim Medical Center, and Western Medical Center Anaheim. And thanks to high demand, salaries are competitive. The city's 18,510 RNs average $85,400 per year, its 6,120 LVNs earn roughly $48,690 annually, and the city's 8,450 CNAs average $27,450 per year.
The following is a list of accredited nursing schools in Anaheim, California that offer top-tier nursing programs in all areas of this exciting field.