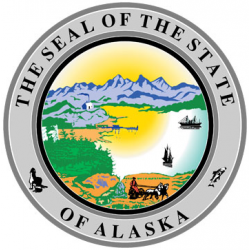 Alaska is proud to offer a number of accredited programs for the nursing profession. Both the University of Alaska Fairbanks and Alaska's Institute of Technology offer certificates for nursing assistants, normally completed over the course of several weeks. As an entry-level position, nursing assistants receive a basic education in the field and earn $35,000 per year on average. Many nurses choose to begin their career in this way and gradually move on to more advanced positions. Licensed practical nurses can earn as much as $59,000 after approximately a year and a half in an accredited program.

Eventually, a degree in registered nursing is what most people pursue. Although 5,790 RNs are currently employed in Alaska, more are constantly needed. The base salary for a registered nurse is $70,000, with plenty of growth potential as well. After obtaining a bachelor's degree in registered nursing, graduates can obtain a master's degree from the University of Alaska Anchorage in the same field, as well as graduate certificates in specializations like family practice nursing, public health and community nursing, or nursing education.

As in other states, there are very few nurses who practice in a specific area. Those that do, such as nurse midwives (approximately 50 in Alaska), nurse anesthetists (about 40), and nurse practitioners (about 340), make higher wages, averaging around $100,000 a year.
For those who would like to pursue their nursing career in a state with highly-competitive salaries, below is a list of colleges with accredited nursing programs in Alaska.