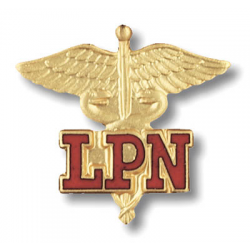 The U.S. is home to nearly 740,000 licensed practical nurses (LPNs) and licensed vocational nurses (LVNs). The two terms are actually synonymous: 133,000 nurses in Texas and California use the title "LVN," while the remaining ~600,000 nurses use the title "LPN." Regardless of the preferred title, all LPNs work under the direction of doctors and registered nurses (RNs) to provide basic medical care and ensure that patients are comfortable. LPNs help patients bathe and dress, monitor their vital signs, change bandages, insert catheters, maintain patient records, discuss care, listen to patient concerns, and communicate with family members.
Compassion, patience, interpersonal skills, and physical stamina are all critical attributes for practical nurses. They must also have specific medical and technical skills in order to carry out their duties in a safe and efficient manner. Aspiring LPNs can master these skills through a state-approved LPN degree or certificate program. Upon completion of the program, the student must successfully pass the National Council Licensure Examination for Practical Nurses (NCLEX-PN) to gain licensure in their state of residence. Once licensed, LPNs are eligible to work at nursing care facilities, skilled nursing facilities, hospitals, physicians' offices, home healthcare services, and residential care facilities.
Nationwide, most LPNs earn between $35,000 and $49,000 per year. The highest average salaries are earned by LPNs that work at junior colleges ($51,050 annually) or deal with insurance-related activities ($50,910 annually). Practical nurses can increase their earnings power by completing certifications in specialized areas like intravenous therapy, oncology, neonatal care, and gerontology.
Besides competitive salaries in a variety of industries and settings, aspiring LPNs can expect tremendous employment growth. The Bureau of Labor Statistics projects LPN employment growth of 25 percent over the coming decade, much faster than the overall job market. This will translate into more than 180,000 new jobs over the next ten years.
The journey from student to licensed practical nurse begins with a high-quality LPN degree or certificate program. Browse our directory to find the best LPN schools in your local area.