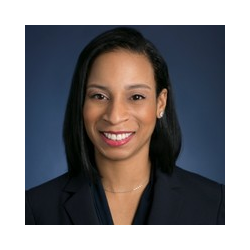 Nursing Schools Almanac is excited to announce that Pearl Phillips is the inaugural recipient of the $2,500 RN-to-BSN Scholarship. Pearl has worked for several years in the New York City healthcare system, including various LPN roles with Sisters of Charity Health. In 2017, she completed the ADN program at Excelsior College and earned her RN license. Pearl is now enrolled in the online RN-to-BSN degree program at Villanova University.
The scholarship committee selected Pearl from a field of over 650 applicants. We were very impressed with her academic achievements in several nursing programs, as well as her track record of leadership in the healthcare services sector. We also enjoyed her well-crafted essay that illustrated a personal passion for the nursing profession. You can find her winning essay reproduced below.
We'd like to congratulate Pearl on her accomplishments, and we wish her well in her future endeavors!
********************
I have the very clear memory of being burned at the age of four. My mother made a hot cup of tea and in a split second I reached for the cup and spilled it over my right arm. I can still remember the look of horror on the faces of my family members before they rushed me to the hospital. I recall laying in a hospital bed while the ever attentive nurses changed my bandages. As a result of this burn I became left handed. I am fortunate that I was not disfigured and only have a slight scar on my right forearm. However, this was not at a completely negative experience. Memories of the exceptional care I received from the nurses at the hospital will live with me forever. I clearly recall the nurses teaching me to eat with my left hand and making it fun. The nurses at the hospital put their heart and soul into their craft and for all my life have stood as the standard bearers of nursing. The level of care I received continues to be the benchmark I hold for myself as a nurse when providing care.
I knew at an early age my calling in life was to become a healthcare professional. So, it was not at all strange that while in high school I graduated top of my class as a Licensed Practical Nurse from the Curtis High School nursing program in New York. The program was not for the faint of heart but my family and I knew I was up for the challenge. I went on to my local community college to begin studies for my Associates in Science of Nursing. I put my studies on hold to raise my son as a single mother.
Over the years I continued to work as a practical nurse in various roles. Most of this experience was with the Sisters of Charity Health System in New York City -- at the very same hospital where I was an inpatient during my burn experience. I went on to work in home health care throughout New York City until 2009. Since then I have worked in the healthcare services sector. Many of the positions I have held were leadership roles. I am now Senior National Accounts Manager for Philips Healthcare Technology. I work with Integrated Delivery Networks (IDNs) across the country and assist with managing a team of account managers nationwide.
In 2017, I became a registered nurse. It is important to me to continue my studies and gain a baccalaureate degree in nursing to solidify my role as a manger and help propel me into a role as senior director. Next summer I plan to enroll in the Harvard Business School CORe certificate program to build my leadership skills. It is my intention to go on to complete a doctorate in nursing and business. My aspiration is to one day become a leader of one of the hospital organizations I currently work with.