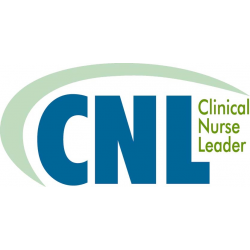 Clinical nurse leader (CNL) is an emerging nursing role developed by the American Association of Colleges of Nursing (AACN) in collaboration with leaders from the practice environment. The role was created to improve patient outcomes in response to changes in healthcare delivery and health professional education. The CNL oversees the lateral integration of care for patients, and she may actively provide direct patient care in complex situations. (To avoid confusion: the clinical nurse leader fills a different role than a clinical nurse specialist, or CNS. The latter is a type of advanced practice registered nurse.)
CNLs put evidence-based practice into action to ensure that patients benefit from the latest innovations in healthcare delivery. They collect and evaluate patient outcomes, assess cohort risk, and use their decision-making authority to change care plans when necessary. They function in a team environment by communicating, planning, and implementing care directly with other healthcare professionals, including physicians, pharmacists, social workers, clinical nurse specialists, and nurse practitioners. Although the CNL role is not one of administration or management, CNLs are leaders in healthcare delivery across all settings, not just in acute care.
While implementation of this role will vary across settings, most CNLs work in hospitals and ambulatory care clinics. Because it is a relatively new field, demand for CNLs is high and salaries are competitive. Many clinical nurse leaders earn $80,000 or more annually, depending upon their employment setting.
The minimum education required to become a CNL is a master of science in nursing (MSN) degree. More than 500 colleges and universities across the U.S. offer accredited MSN programs. In addition to an MSN degree, aspiring CNLs must hold an active license to practice as a registered nurse (RN). Upon completion of the MSN program, graduates must pass the CNL Certification Examination in order to practice in their state.
A stimulating career as a clinical nurse leader begins with a high-quality MSN degree program. Browse our directory to find the best master of science in nursing programs in your local area.