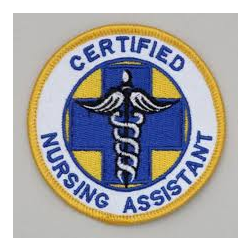 Over 1.4 million certified nursing assistants (CNAs) are employed across the country. Nearly 70 percent of these professionals work in nursing care facilities and hospitals. The rest work at continuing care retirement communities, assisted living facilities for the elderly, home healthcare services, employment services, and specialty hospitals. The largest CNA populations are found in New York, California, Florida, Texas, and Pennsylvania.
Nationwide, CNAs earn around $25,000 per year on average. High-performing CNAs in almost any geography can earn more than $30,000 per year. In addition, several states have an average CNA salary in excess of $30,000, including Alaska ($37,000), Nevada ($33,000), New York ($32,500), Connecticut ($32,000), and D.C. ($31,000). Certified nursing assistants can specialize in healthcare fields like geriatrics, dementia, gastroenterology, and rehabilitation. This deeper knowledge enhances their earnings potential and employment opportunities.
Besides the duties of their specialty area, CNAs are responsible for safety and infection control, bed-making and comfort, vital signs, bathing, personal grooming, feeding, exercise assistance, nutrition, bowel or urinary elimination, and the rehabilitation of clients with special needs. CNAs may also manage the care of patients with nervous system diseases, diabetes, respiratory diseases, and cognitive impairment. CNAs assist with admitting and discharging patients, and they also provide care to patients who are grieving, dying, or deceased.
Not only is a CNA career rewarding and stable, but it can also be a stepping stone to a career as a licensed practical nurse (LPN) or registered nurse (RN). An aspiring CNA must complete a state-approved training program, typically available at a local high school, community college, hospital, nursing home, or vocational / technical school. The CNA certificate program requires six to twelve weeks of study and typically costs no less than $1,200 to complete.
If you are interested in becoming a certified nursing assistant, you are in luck. Our directory features some of the best nursing assistant training programs throughout the country. Start your search today for top CNA certificate programs in your local area.