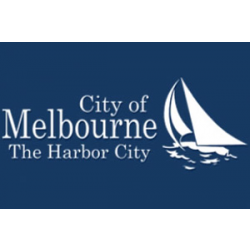 One of the fastest growing nursing roles in the U.S. is nurse practitioner (NP). Of the three most common advanced practice registered nursing (APRN) roles, employment for NPs is projected to grow 36%, versus 20% for nurse midwives and 16% for nurse anesthetists. Overall employment of APRNs is projected to grow 31% from 2016 to 2026.
Besides adding an impressive 56,000 new jobs by 2026, salaries for NPs are on the rise. In 2014, NPs averaged $97,990. By 2016, salaries had increased to $104,610, with high performers earning $120,450-$140,930 or more. Though the demand for skilled NPs and salaries are at an all-time high, the market is very competitive. This means, in order to compete, you will need several degrees, licensure, and experience.   
The first step to becoming a nurse practitioner is to earn a nursing diploma, associate's degree in nursing (ADN), or bachelor of science in nursing (BSN). Upon completion of your chosen program, you must take and pass the National Council Licensing Examination for Registered Nurses (NCLEX-RN) to obtain a license. Licensure is a requirement in all fifty states. After becoming a licensed RN, you can begin working in the field. Most newly licensed RNs pursuing the NP designation will begin earning a master of science in nursing (MSN), while gaining experience in the field.
After earning your MSN degree, you will (more than likely) need to obtain certification. Though it is not a requirement in all states, most states recognize all of the APRN roles, so certification is required in the vast majority of states to use the APRN title. If you choose a specialty such as family nurse practitioner (FNP) or adult psychiatric–mental health nurse practitioner, additional certification will be required. Certification exams are administered by the American Nurses Credentialing Center (ANCC) and the American Association of Nurse Practitioners (AANP).
If you are ready to take your career to the next level, enroll in a nursing program today. We've compiled below a list of the best schools for nursing in Melbourne, Florida, to help you get started.