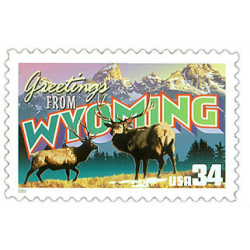 Public colleges and universities operate under the supervision of the state government, and they rely heavily upon state funding. This often translates to significantly lower tuition, particularly for state residents. Wyoming's nursing students have several high-quality public schools from which to choose.

Overview of nursing programs
Broadly speaking, an aspiring nurse can select one of three nursing roles. The most junior role is certified nursing assistant (CNA), which requires just a brief eight- to ten-week certificate program. A licensed practical nurse (LPN) is trained to administer a broader range of medical procedures. LPNs must complete a 12- to 18-month certificate program and successfully pass the NCLEX-PN national licensure exam. Registered nurse (RN) is a senior nursing role, empowered to make independent patient care decisions and lead teams of junior nurses. Wyoming's aspiring RNs may follow one of two education pathways: two-year associate's degree in nursing (ADN) or four-year bachelor of science in nursing (BSN). All RN candidates must successfully pass the NCLEX-RN national licensure exam.

Wyoming's public nursing schools
Public school can be an excellent choice for students seeking a high-quality yet affordable nursing education. Wyoming has nine public colleges and universities with accredited nursing programs. The flagship public campus is University of Wyoming in Laramie, which offers a prelicensure BSN program, a master of science in nursing (MSN) degree, and several graduate certificate programs. Students can specialize in advanced fields like family practice nursing, mental health nursing, and nursing education.
Career outlook for nurses
Wyoming's nursing workforce is very well compensated. CNAs earn a median annual salary of $27,300, while LPNs are paid approximately $42,600 per year. The state's RNs earn over $60,000 annually, and those with a BSN degree frequently top $70,000 in yearly pay.
To aid those seeking a quality education at an affordable price, we have compiled below a comprehensive list of public nursing schools in Wyoming.