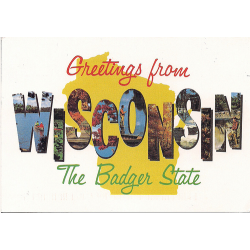 Public colleges and universities are state-supported institutions of higher learning. State (or county) residents enjoy lower tuition fees at public schools, which can drive considerable cost savings for students. Since public schools reserve a significant number of seats for local residents, the admissions process is often more accessible. Public colleges and universities also have diverse student bodies and large class sizes, providing a range of opportunities for students to pursue their interests.

Wisconsin public nursing programs
Wisconsin has two types of public schools with accredited nursing programs. The state's network of community and technical colleges provides shorter vocational nursing programs, including the associate's degree in nursing (ADN) and the certificate in licensed practical nursing (LPN). The University of Wisconsin system, one of the largest public university systems in the country, offers bachelor's, master's, and doctor's degrees in registered nursing (RN) at its campuses in Eau Claire, Green Bay, Madison, Milwaukee, and Oshkosh. All of Wisconsin's public schools offer significant resources and amenities for student use. Several of the universities also host affiliated hospitals on campus that provide students clinical nursing experience.

Career outlook
Graduates of Wisconsin's public schools can earn attractive nursing pay in several roles. The state's 10,000 LPNs typically earn $37,000-47,000 annually, according to the Bureau of Labor Statistics. Wisconsin's 56,000 RNs receive average compensation of $63,000 per year, although nurses with baccalaureate education often earn $73,000 or more annually. Newly minted nurses can seek employment with major local healthcare networks like Maxim Healthcare Services and Aurora Healthcare.
To help prospective nurses make an informed choice, we have identified Wisconsin's best public nursing programs. You'll find them listed below by major metropolitan area.