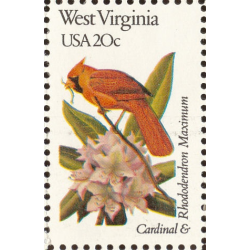 A public college or university can be very attractive to in-state residents, since it offers lower tuition than a comparable private institution. Public nursing schools close the gap by receiving a significant amount of direct funding from the state government. Below we profile several of the most prominent public nursing schools in West Virginia.

West Virginia University
West Virginia University offers several accredited nursing programs. The largest is its prelicensure bachelor of science in nursing (BSN) program, which graduates well over 100 students annually. WVU's master of science in nursing (MSN) program scores well in academic excellence, with a 97-100% student pass rate. The university also holds ten years of consistent accreditation for its doctor's in nursing practice (DNP) program. Often cited as a "best value," the university offers relatively low tuition of $4,770 per semester for in-state residents.

Marshall University
Like WVU, Marshall offers a prelicensure BSN program that graduates 50-90 newly minted nurses each year. Students must successfully pass both the internal examinations and the NCLEX-RN national examination to gain licensure. The university also provides a unique RN-to-BSN online completion program for existing registered nurses (RNs) who wish to earn their baccalaureate degree. West Virginia's RNs earn a median income of about $54,000 per year, although BSN-holders often receive top-quartile pay of $65,000 or more annually.
New River Community and Technical College
New River has a licensed practical nursing (LPN) prelicensure certificate program. Tuition fees for the eleven-month program are $6,160 excluding books and supplies. Graduates must pass the NCLEX-PN national examination to gain licensure. West Virginia's LPNs earn a median annual salary of $34,000.
Below you can browse through a complete list of public nursing schools in West Virginia.