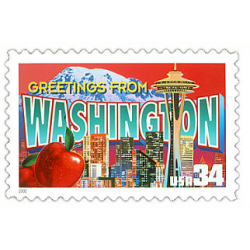 A nursing degree or certificate can launch a stable and rewarding career in healthcare, with frequent opportunities for career advancement. An aspiring nurse can complete her prelicensure program at either a public or a private school. While both options have their merits, public colleges and universities in Washington are heavily subsidized by the state government. This makes them more affordable options that are ideal for state residents with a tight financial budget.

Washington is home to more than 40 public schools with accredited nursing programs. The majority of these are community and technical colleges, which provide brief vocational programs for aspiring nurses. These vocational schools focus on certificates for licensed practical nurses (LPNs) and associate's degrees for registered nurses (RNs). Washington also has several large public universities with nursing education. For example, University of Washington offers nursing programs at its Seattle, Bothell, and Tacoma campuses, while Washington State University offers nursing programs at its five campuses in Spokane, Tri-Cities, Vancouver, Walla Walla, and Yakima. These campuses all offer bachelor's degree programs, and many offer graduate degrees which allow nurses to further specialize.

Like public universities across the country, Washington's public schools tend to have large class sizes that provide students with a diverse community. These large institutions offer a vast network of resources, established connections to university hospitals, and significant hands-on experience. As a result, nursing students gain critical exposure to healthcare before they even graduate.
If you are interested in learning more about Washington's nursing schools, take a look at our comprehensive list below of the state's public nursing programs.