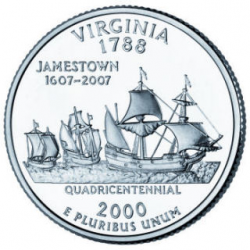 Virginia's public colleges and universities are a cost-effective option for state residents to pursue nursing education. Since public institutions are funded by the state government, students receive top-notch instruction, often in state-of-the-art facilities. Nursing students who live in Virginia need not worry about taking out hefty loans, because tuition is subsidized for state residents.

Public institutions like Virginia Commonwealth University, The University of Virginia, and Virginia State University typically have larger enrollments than private schools. This provides students access to a wide array of resources and connections. Larger class sizes also allow for nursing candidates to learn from their peers and forge relationships with future colleagues in the state.

Enrolling in a state college or university can also enhance one's long-term career trajectory. The savings from pursuing public education can be used to fund graduate study, such as a master's degree in nursing practice, anesthesia, or midwifery. These advanced practice registered nurses earn tens of thousands of dollars in additional pay, often upwards of $100,000 annually.
Virginia is home to a number of large hospitals that employ nurses, including Virginia Hospital Center, Bon Secours St. Mary's Hospital, and Maryview Medical Center. There are also numerous small clinics and healthcare centers that are keen to hire graduates of the state's high-quality public schools.
To learn more about Virginia's public nursing schools, scroll down below. You'll find a complete list of the state's public colleges and universities with nursing programs, organized by major metropolitan area.