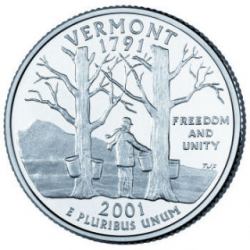 Because healthcare is such a critical service, Vermont offers a variety of training programs for aspiring nurses. Available options range from certified nursing assistant (CNA) certificate programs, which require just a few months of training, to graduate-level degree programs for advanced practice registered nurses (APRNs). Fortunately, many of these programs are offered at lower cost through public schools.

Overview of public nursing schools
While public schools are funded by the state government to ensure affordability, they still offer a high-quality education. Many schools have a variety of financial aid options and scholarships which can cover up to half of the tuition costs. Public colleges and universities are often situated in cities, making them ideal for students seeking internships or part-time job opportunities. They offer a wide variety of programs including certificates, two-year degrees, four-year degrees, and graduate degrees.

Vermont's nursing programs and career outlook
Vermont's public nursing schools include Castleton State College, University of Vermont, and several campuses of Vermont Technical College. Most graduates can and do seek employment immediately upon graduation, and the proximity of local hospitals helps greatly in this aspect. The state has several major nursing employers, including University of Vermont Medical Center, Rutland Regional Medical Center, and Central Vermont Medical Center. The state's highest-paid nurses, nurse anesthetists, can earn over $140,000 per year, while local registered nurses (RNs) earn $60,000 annually. Licensed practical nurses (LPNs) typically earn $38,000 to $48,000 per year.
To help Vermont's aspiring nurses find affordable and high-quality education, we've compiled the below list of the state's best public nursing schools.