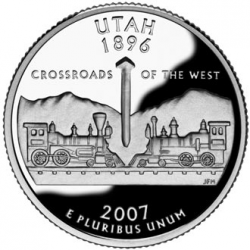 Public nursing schools receive substantial funding and administrative assistance from the government. They are an excellent option for individuals with tight financial budgets, since public nursing schools have lower tuition fees than their private counterparts. Public school students also benefit from using state-approved syllabi and methods of instruction. Utah's public nursing schools offer prelicensure programs for all four nursing roles: certified nursing assistant (CNA), licensed practical nurse (LPN), registered nurse (RN), and advanced practice registered nurse (APRN).

There are two broad categories of public nursing schools in Utah. The state's technology colleges require less than two years of fulltime study. They prepare students for junior nursing roles like CNA and LPN. The state's public four-year colleges and universities focus their undergraduate nursing programs on RN licensure, including both associate's degree in nursing (ADN) and bachelor of science in nursing (BSN) programs. Several also offer master of science in nursing (MSN) programs for aspiring APRNs.

Regardless of nursing role, Utah's public nursing school graduates can expect attractive employment prospects and substantial pay. For example, the state's CNAs and LPNs earn approximately $22,600 and $40,300 per year, respectively. Registered nurses receive a median annual salary of almost $60,000. Utah's APRNs earn substantially more, typically $80,000-125,000 depending upon field of specialization. Prospective employers including both private healthcare practices and public facilities such as the Department of Veterans Affairs.
To illustrate the breadth of options, we've compiled a complete list of Utah's public nursing schools and programs. You'll find them profiled below against each of the state's major cities.