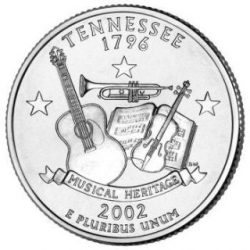 A public college or university is one that is primarily funded by public means, specifically the state and federal governments. The state of Tennessee is home to a number of public schools with nursing programs.

Benefits of attending a public school
Public colleges and universities offer a number of benefits for nursing students. One of the most significant advantages is lower tuition for local state or county residents. Public schools also tend to be larger than private schools, enabling greater student diversity and a wider breadth of degree programs.

Nursing programs at Tennessee's public colleges and universities
There are roughly 40 public colleges and universities in Tennessee with accredited nursing programs, occupying at least 30 different cities. Memphis alone has four public schools with nursing programs: University of Memphis, Tennessee College of Applied Technology, Southwest Tennessee Community College, and University of Tennessee Health Science Center. Nashville has three public schools with nursing programs and Knoxville has two. This broad network of public schools offers affordable local education to aspiring nurses throughout the state.
Tennessee nursing salaries
Tennessee's healthcare providers pay their nurses very competitive wages. The state's nursing assistants earn a median annual salary of $22,520, while licensed practical nurses earn $35,820. Both positions require only a short certificate program. Registered nurses, who must hold a professional nursing degree, earn $56,000 per year on average. Those with a bachelor's degree typically earn top-quartile pay of $66,000 or more. Registered nurses with a master's degree may qualify as nurse practitioners, who typically earn $90,000 annually.
To help Tennessee's aspiring nurses find affordable education, we have compiled a list of the state's best public colleges and universities with nursing programs. You'll find them listed below by major city.