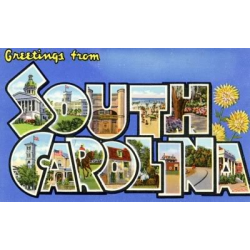 A public college or university is primarily funded by taxes and subsidies from the state government. There are many benefits to attending a public college or university. Perhaps the biggest draw is the considerably lower tuition costs for in-state residents compared to private schools, which depend mainly on tuition and private donors for funding. In addition, public colleges and universities tend to be less selective in admitting students than their private counterparts, making them more accessible. The sheer size of a public college or university offers many other benefits as well, including a diverse student body, strong community and regional ties, an expansive alumni network, more resources and access to facilities, and a larger selection of activities, courses, majors, and degree programs.

The University of South Carolina and Clemson University are not only two of the largest public universities in South Carolina, but they also boast some of the top nursing programs in the nation. Local job prospects for nurses are promising too; according to the U.S. Bureau of Labor Statistics, the demand for nurses in South Carolina is expected to grow by approximately 20% over the next decade. Trident Medical Center in Charleston, the Department of Veterans Affair, and Carolinas HealthCare System are just a few of the major employers of South Carolina's almost 70,000 licensed nurses.

To provide a more complete list of South Carolina's public nursing school options, we've organized below the accredited public nursing schools and programs in each of the state's major cities.