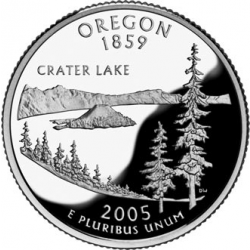 Public post-secondary institutions are funded and operated by the local state government. Residents therefore pay subsidized tuition fees to attend a public college or university. In addition to affordable tuition, state schools provide access to a large network of resources and a broad variety of program offerings.

Public universities in Oregon
Oregon Health & Science University is one of Oregon's largest public universities. It is known for its excellent medical, nursing, and dental divisions. OHSU offers at least 15 distinct nursing programs. Its bachelor of science in nursing (BSN) program has both traditional and accelerated prelicensure tracks. The school's master of science in nursing (MSN) program offers specializations in nursing anesthesia, family practice nursing, nursing midwifery, psychiatric nursing, and nursing education. OHSU also offers the coveted doctor of nursing practice (DNP) degree. Four of Oregon's other public universities offer the BSN program as part of the OHSU network: Southern Oregon University, Western Oregon University, Eastern Oregon University, and Oregon Institute of Technology.

Public community colleges in Oregon
Over 15 of Oregon's public community colleges offer accredited nursing programs. Community colleges focus their nursing education on two programs: a certificate for aspiring licensed practical nurses (LPNs) and an associate's degree in nursing (ADN) for aspiring registered nurses (RNs). Thanks to the low tuition and short duration of both programs, students can forge a rapid entry into the healthcare industry.
Public nursing education is both cost-effective and high-quality, preparing graduates for a successful career in Oregon's expanding healthcare industry. To help you get started, we have compiled below a detailed list of the state's public nursing schools.