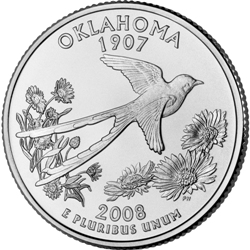 Public colleges and universities are institutions of higher learning that receive significant funding from local governments. For this reason, public schools typically have lower tuition fees than their private counterparts, especially for state or county residents.

Oklahoma State University and University of Central Oklahoma are among the largest public Oklahoma universities with nursing programs. Oklahoma State University offers a two-year associate's degree in nursing (ADN) on its three campuses in Oklahoma City, Goodwell, and Okmulgee. University of Central Oklahoma's Department of Nursing has traditionally focused on its bachelor of science in nursing (BSN) degree program, but they have also recently launched a master of science in nursing (MSN) degree program. A number of other public colleges and universities in Oklahoma offer nursing programs, including the University of Oklahoma, Oklahoma City Community College, and Tulsa Community College.

Graduates of Oklahoma's public nursing programs can seek jobs with a broad range of local healthcare employers. For example, Oklahoma City is home to Oklahoma Heart Hospital, while Tulsa hosts the Saint Francis Health System and Hillcrest Medical Center. Nursing compensation varies substantially by role. Oklahoma's registered nurses (RNs), who comprise the majority of the state's nurses, earn about $56,000 per year on average. However, BSN-educated nurses can earn top-quartile pay of $67,000 annually, while advanced practice registered nurses (APRNs) with a master's degree typically earn over $80,000 per year.
To help Oklahoma's aspiring nurses understand their options, we have compiled below a list of the best public nursing schools in Oklahoma.