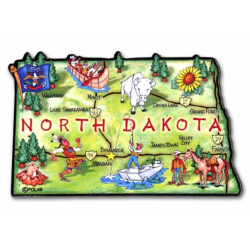 North Dakota is home to approximately ten public colleges and universities that offer programs for aspiring registered nurses (RNs) and/or licensed practical nurses (LPNs). Public nursing schools carry several distinct benefits. Most notably, they are significantly less expensive than their private counterparts because they are partially funded by the state government. Despite these cost differences, North Dakota's public schools offer the same nursing degrees and certificates as private schools.

North Dakota's RNs may pursue one of two prelicensure pathways: associate's degree in nursing (ADN) or bachelor of science in nursing (BSN). ADN programs are shorter, requiring two years of fulltime study. Most BSN programs take four years; however, there are also accelerated BSN programs for non-nursing degree-holders that require just 18 to 21 months to complete. The BSN pathway offers more clinical experience and additional classroom education in science, leadership, communication, and critical thinking. Graduates from either degree program must pass the NCLEX-RN national licensure exam.

North Dakota's LPNs may also pursue one of two prelicensure pathways: a 12- to 18-month certificate or a two-year associate's degree. The state's public practical nursing programs are split roughly 50/50 between these two options. Candidates in either program must pass the NCLEX-PN national licensure exam upon graduation.
Newly minted nurses can seek employment with North Dakota's major healthcare providers, including the Department of Veterans Affairs, Sanford Medical Center, and Altru Health System. The state's nursing professionals earn very competitive pay. North Dakota's LPNs are paid almost $40,000 per year on average. The state's RNs earn a median annual salary of $55,400. Those who hold a BSN degree typically receive top-quartile pay of $62,260 or more per year.
To help those researching North Dakota's public nursing programs, we've provided below a comprehensive list of the state's public colleges and universities for nursing.