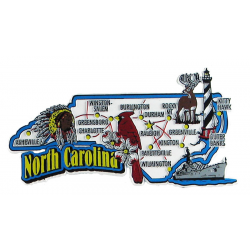 Public colleges and universities receive subsidies from the state government. Hence, they are able to offer state residents significantly lower tuition fees than private schools. Public institutions are a good option for students concerned about the financial costs of nursing education.

Public nursing schools in North Carolina
Many of North Carolina's public colleges and universities are very large in size, with student enrollments in the tens of thousands. They are thus well-known by the state's nursing employers, who hold them in high esteem.

A number of public colleges and universities in North Carolina are famous for their rigorous nursing programs. These schools offer reputable programs to students from all backgrounds, who may not have the financial means to attend a private school. In total, the state has roughly 75 public institutions with accredited nursing programs, including the University of North Carolina system, several state universities, and a broad network of community colleges.
Qualification options
Both undergraduate and graduate programs are available at North Carolina's public nursing schools. Students with no nursing background can work towards a certificate, diploma, associate's degree, or bachelor's degree. Those with nursing experience can study for a bachelor's, master's, or even doctor's degree.
Career prospects
North Carolina's major healthcare providers are frequently in the market for newly minted nurses. Graduates of the state's nursing programs can anticipate very attractive salaries. For example, North Carolina's registered nurses (RNs) earn a median annual salary of $58,500. Those who hold a bachelor's degree typically receive top-quartile pay of $69,430 or more. The state's advanced practice registered nurses (APRNs) do even better, earning $85,000 to $150,000 per annum depending on the area of expertise.
To help North Carolina's aspiring nurses better understand their options, we have compiled below a complete list of the state's public colleges and universities with nursing programs.