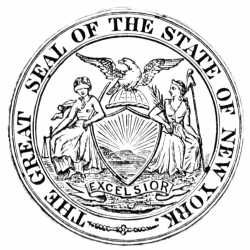 The state of New York is home to the largest comprehensive university system in the United States: the State University of New York (SUNY). The state is also home to the celebrated City University of New York system or "CUNY." Public nursing school education in New York offers benefits that go beyond each system's stellar reputation. For starters, public universities in the state (and across the US) cost less. Public universities are primarily funded through state government subsidies, so New York State residents will pay an average tuition of under $7,000 per year. By comparison, the state's private school students pay over $35,000 in tuition annually.

Next, because public institutions cater to a larger student body, they often offer more degree program options. Finally, while some public colleges are just as selective as their private counterparts, most are far more accessible. This ensures a well-rounded and diverse body of fellow students.

CUNY and SUNY system graduates are well-prepared to seek positons at some of the state's top hospitals and healthcare providers. These include most of New York City's major healthcare systems: New York-Presbyterian Hospital / Weill Cornell Medical Center, North Shore LIJ Health System, Mount Sinai Hospital, Bellevue Hospital Center, and Montefiore Medical Center.
To help aspiring nurses launch their careers, we've compiled below a comprehensive list of New York's public nursing schools and organized them by city and region.