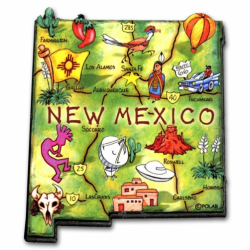 New Mexico is home to many public schools in nursing, all offering a high-quality education to prospective nurses. Since public schools are just one of the many options available to students, it is important to understand their characteristics and advantages in order to make the most informed decision about your education.

Public nursing schools
Public colleges and universities are often the best choice for students looking to start their nursing career, as these institutions are known for their affordability and high-quality education. Most public nursing schools are funded by the state, which means they offer not only a great learning environment but also lower tuition costs. In fact, scholarships and grants can cover up to half of the typical tuition, while even more can be covered by part-time jobs and internships. Public schools also offer the largest range of educational plans, including two-year associate's, four-year bachelor's, master's, and doctoral degrees. Training for these programs varies greatly, but all promise to give students a great start to their careers.

Training and career prospects in New Mexico
New Mexico has many public nursing schools, offering prospective students a wide selection of sizes and program types. Schools such as Clovis Community College, San Juan College, and New Mexico State University are great examples of schools with subsidized tuition fees, modern learning environments, and a hands-on approach to learning. Upon graduation, students can seek employment immediately in local healthcare institutions.
Find affordable, high-quality nursing education in New Mexico by using our attached list of the state's public nursing programs.