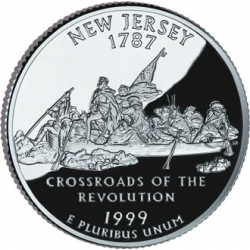 A public college or university should be your first choice when looking for a nursing training program. Public colleges and universities are significantly funded by both the state and federal governments. This translates to lower tuition for in-state (or in-county) residents, plus a whole slate of additional benefits.

One of the wonderful things about attending a public university is the scale and scope of programs offered. Because these schools serve a large and diverse population, they tend to offer a much broader range of programs. As a result, they often provide better and more specialized facilities such as laboratories and clinics, which are especially important to those training for nursing-related professions. At the same time, they offer an engaging student experience because of their size and diversity.

This does not mean compromising on quality education, however. One of New Jersey's most notable nursing schools is a public university: Rutgers, the State University of New Jersey. Rutgers is well known for its high-class education. Indeed, New Jersey's public universities have educated a good number of the state's 150,000 nursing staff who work with organizations such as Barnabas Health, Robert Wood Johnson University Hospital, and Aetna. With the lower cost of attending a public university, you may soon find yourself recouping the cost of your nursing education.
If that sounds like an appealing prospect, why not check out our comprehensive list below of New Jersey's public nursing schools? We hope you will find it helpful in your search for the best nursing program to attend.