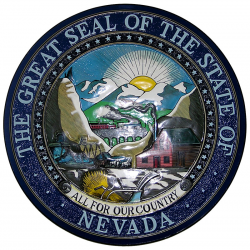 Public colleges and universities are government-supported institutions that offer education at a subsidized rate. Although students can attend a public school at much lower cost than a private school, public institutions still offer top-notch education. Nevada is home to several notable public schools with nursing programs, including College of Southern Nevada, University of Nevada, and Nevada State College.

Overview of public nursing programs
Nevada's public colleges and universities offer several education pathways to becoming a nurse. These include certificate programs for aspiring certified nursing assistants (CNAs) and licensed practical nurses (LPNs), and both associate's and bachelor's degree programs for aspiring registered nurses (RNs). A typical CNA certificate program lasts just eight to ten weeks. An LPN certificate requires 12-18 months of focused study, while RN degree programs can last two to four years.

Nursing career outlook
The bustling job market for nurses is projected to generate more job opportunities for each of these roles. For example, the demand for registered nurses is expected to outpace supply during the 2012-2022 decade, according to the Bureau of Labor Statistics. Nevada has numerous healthcare providers in need of newly minted nurses, such as St. Rose Dominican Hospitals, Genesis Healthcare, and LifeCare Hospitals.
To help Nevada's aspiring nurses peruse their options, we have compiled below a thorough list of the state's public nursing schools.