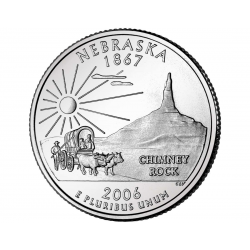 Nebraska's public colleges and universities are a popular option for aspiring nurses. These institutions offer several distinct benefits. The first is cost. Public schools are much less expensive than private schools, since they receive significant funding from the state government. Another benefit is convenience. Since public schools often have a number of local campuses, nursing students enjoy a shorter commute.

Overview of Nebraska's public nursing programs
Despite the significant differences in cost and convenience, public colleges offer the same types of nursing programs as their private counterparts. Nebraska students who wish to become licensed practical nurses (LPNs) can pursue a 12- to 18-month certificate at roughly a dozen community college campuses across the state. Aspiring registered nurses (RNs) have two potential pathways: an associate's degree in nursing (ADN) or a bachelor of science in nursing (BSN). Both programs feature coursework in anatomy, chemistry, microbiology, psychology, and nutrition. The BSN pathway takes two years longer to complete, since it includes additional coursework in the physical and social sciences, leadership, communication, and critical thinking. Nebraska has six community colleges with an accredited ADN program. University of Nebraska Medical Center offers the state's public BSN program at campuses in Omaha, Lincoln, Scottsbluff, Kearney, and Norfolk.

Career outlook for Nebraska's nurses
In total, Nebraska has over 25,000 practical nurses and registered nurses. Local LPNs typically earn $33,000 to $43,000 annually. The state's RNs earn a median income of almost $56,000 per year. Those with BSN degrees often land in the top pay quartile, receiving over $66,000 annually. Nebraska's vast network of nursing employers includes Nebraska Medical Center in Omaha, Bryan Medical Center in Lincoln, and Nebraska Methodist Hospital in Elkhorn.
If you are an aspiring nurse on a budget, consider Nebraska's public nursing programs. Use our comprehensive list below of the state's public nursing schools to find the best fit.