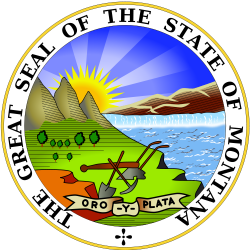 Public colleges and universities, which are typically subsidized by the state government, are extremely attractive to students because of the lower tuition for state residents. Below we profile several of the best public nursing schools in Montana.

City College, Montana State University - Billings
City College offers both an associate of applied science degree in practical nursing to become a licensed practical nurse (LPN) and an associate of science degree in registered nursing for aspiring registered nurses (RNs). Graduates of both programs have worked with Montana employers such as Billings Clinic and Philips County Hospital. Montana's LPNs earn a median annual salary of $37,530, while its RNs earn $58,840 per year on average.

Great Falls College, Montana State University
At Great Falls, students can apply for the college's intensive nine-month LPN program. Not only is the LPN program taught by highly qualified staff, but students also have the option of transitioning to the RN program at Great Falls' educational partner, Montana State University - Northern.
Helena College, University of Montana
Helena College offers both LPN and RN prelicensure programs for prospective nurses. The application process requires students to take a Test of Essential Academic Skills pre-entrance exam and demonstrate good grades on prerequisite courses. Nursing program costs vary from $8,678 to $13,378, depending on the length of study. Helena College students can apply for financial aid if they are experiencing any financial difficulties.
To provide aspiring nurses with additional information, we have profiled below all ten public nursing schools in the state of Montana.