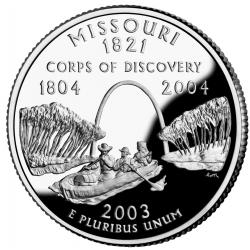 Public colleges and universities are administered and significantly funded by the local state government. They have significantly lower tuition than many private institutions, yet they still offer state-approved curriculum and instruction methods. Public schools are an excellent fit for candidates who want to join the nursing vocation on a strict budget. Thankfully, Missouri's nursing students can choose from 65 public school campuses that offer nursing education.

These public nursing schools fall into two broad categories. The first category is Missouri's network of over 50 community college campuses. These schools offer brief certificate programs for aspiring certified nursing assistants (CNAs) and licensed practical nurses (LPNs). They also provide a two-year associate's degree in nursing (ADN) that prepares graduates to work as registered nurses (RNs). Missouri's second category of public nursing institutions is its four-year colleges and universities. Roughly a dozen public schools offer the bachelor of science in nursing (BSN) degree program for aspiring RNs. Several public universities also award master's and doctoral nursing degrees, including University of Missouri's campuses in Columbia, Kansas City, and St. Louis.

Graduates of Missouri's public nursing schools can expect competitive pay and numerous employment opportunities. The state's 40,000 CNAs typically earn $19,000 to $26,000 annually, and its 16,000 LPNs are paid between $30,000 and $45,000 per year. Nearly 65,000 RNs are employed across Missouri, earning a median annual salary of about $57,000. Registered nurses with a BSN degree frequently receive top-quartile pay of $69,000 or more per year.
To help the state's nursing students chart an affordable path to their career, we've compiled below a comprehensive list of Missouri's public colleges and universities with accredited nursing programs.