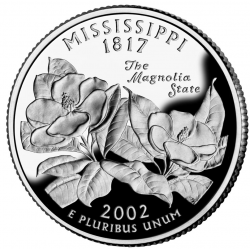 For those concerned about the cost of nursing education, public colleges and universities may offer the answer.

Since public colleges and universities are financed by state funds, they generally charge lower tuition than their private counterparts. In addition, state and county residents are able to benefit from further reduced fees. Many of Mississippi's public colleges and universities, such as Alcorn State University and University of Southern Mississippi, hold strong academic reputations. This means that students on a budget can attain their nursing qualifications without compromising on the quality of their education.

Programs available
Public colleges and universities in Mississippi offer a wide variety of nursing education pathways, leading to employment in one of four nursing roles. The most popular pathways are associate's and bachelor's degree programs; these graduates join the ranks of Mississippi's 30,000 well-compensated registered nurses (RNs). Job prospects are bright since many employers, such as Mississippi State Hospital, are actively seeking new nurses to join their workforces.
Long-term career development
In addition to programs that allow initial entry into the nursing sector, many public colleges and universities in Mississippi offer graduate degrees which can take your nursing career to the next level. For example, the University of Mississippi Medical Center provides a master's degree program for advanced practice registered nurses (APRNs), as well as a doctor's degree program for those wishing to enter research. Students who successfully earn a graduate degree are rewarded with a salary roughly double or triple that of an RN.
To help cost-conscious aspiring nurses as well as potential graduate nursing students, we have compiled below a complete list of public nursing schools in Mississippi.