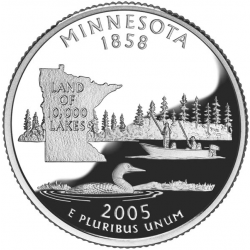 Prospective nurses in Minnesota should consider the state's public nursing programs. All offer an affordable and high-quality education.

Public nursing schools
Public colleges and universities are the ideal choice for students wishing to pursue a nursing career in a cost-effective manner. As state-sponsored institutions, public nursing schools provide students a superb learning environment at a significantly lower tuition cost. In fact, public school enrollees typically pay about half the tuition charged at comparable private institutions. Many students pursue part-time jobs in local healthcare facilities, which also helps to decrease the financial burden.

Public schools offer several nursing educational paths, including two-year degrees, standard four-year programs, and specialized graduate vocational programs. Training varies in length and content based on the program, but always provides a state-qualified education and valuable preparation for the desired nursing role.
Training and career prospects in Minnesota
Public nursing institutions in Minnesota differ greatly in size and program breadth. Some of the most popular schools include the University of Minnesota, Northwest Technical College, and Metropolitan State University, all of which are known for their advanced research facilities and stimulating learning environments. Graduates of these schools can seek immediate employment in many local hospitals and healthcare facilities, including the Department of Veterans Affairs and Allina Health.
Find the most affordable nursing education in Minnesota by using our attached list of the state's public nursing programs.